Saururus cernuus, commonly known as Lizard's Tail, is a beautiful and unique plant that is native to several states in the United States, including Texas. It belongs to the family Saururaceae and is known for its distinctive lizard-tail-shaped flowers that bloom in late spring and summer. It is also highly valued for its ornamental and ecological properties.
The Lizard's Tail has an interesting structure, with long, slender flower spikes that are usually white or cream in color. These spikes emerge from the top of the plant and can grow up to 12 inches long, providing a beautiful visual display in the garden. The leaves of the Lizard's Tail are also quite striking, being large and heart-shaped with a glossy finish.
Lizard's Tail is a hardy plant that grows well in a range of conditions, making it an excellent choice for gardeners who are looking for an easy-to-grow wildflower. It prefers moist to wet soils and partial shade, but can also grow in full sun. The plant has a clumping habit and can reach up to 3 feet in height and 2 feet in width, making it ideal for use in borders or as a filler in garden beds.
In This Article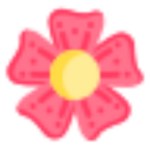 Saururus cernuus Information
| | |
| --- | --- |
| Family | Saururaceae |
| Common Names | Lizard's Tail, Lizard's-tail, Breast Weed |
| Native to USA | AL, AR, CT, DC, DE, FL, GA, IL, IN, KS, KY, LA, MA, MD, MI, MO, MS, NC, NJ, NY, OH, OK, PA, RI, SC, TN, TX, VA, WI, WV |
| Native to Canada | ON, QC |
| Size | 12-24″ tall |
One of the most interesting aspects of the Lizard's Tail is its ecological value. The plant is an important source of food and habitat for a variety of wildlife, including birds, butterflies, and other insects. It is also useful for erosion control, making it an ideal choice for gardeners who are looking to improve the health of their local ecosystems.
In conclusion, Saururus cernuus, or Lizard's Tail, is a beautiful and ecologically important wildflower that is native to many parts of the US and Canada. It is easy to grow and adds an interesting visual element to any garden. So if you're looking for a versatile and hardy plant that will also benefit your local wildlife, consider adding Lizard's Tail to your garden.
Frequently Asked Questions
Is Saururus cernuus edible?
Saururus cernuus is not considered edible.
Is SSaururus cernuus an invasive species of plant?
Saururus cernuus is not invasive.