Ratibida columnifera, commonly known as Mexican Hat or Prairie Coneflower, is a member of the Asteracea family and is a popular wildflower in Texas. This beautiful plant is native to several states in the United States, including Texas, and can also be found in some Canadian provinces.
Mexican Hat is a striking plant that can grow up to three feet tall with a tall stem and a cone-shaped flower head. The drooping petals in shades of red and yellow surrounding the flower head make for a beautiful sight. This hardy perennial blooms from June to September and attracts bees, butterflies, and other pollinators.
In This Article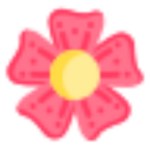 Ratibida columnifera Information
| | |
| --- | --- |
| Family | Asteracea |
| Common Names | Mexican Hat, Prairie Coneflower, Upright Prairie Coneflower, Red-spike Mexican-hat, Long-headed Coneflower, Thimbleflower |
| Native to USA | AL, AR, AZ, CA, CO, CT, FL, GA, IA, ID, IL, IN, KS, LA, MA, MI, MN, MO, MS, MT, NC, ND, NE, NJ, NM, NY, OH, OK, PA, SC, SD, TN, TX, UT, WI, WV, WY |
| Native to Canada | AB, BC, MB, ON, SK |
| Size | Up to 3′ tall |
In Texas, Ratibida columnifera is commonly seen in meadows, prairies, and along roadsides. It is a tough plant that can grow in a range of soil types and growing conditions. Gardeners looking to add height and color to their landscape should consider this beautiful wildflower.
Ratibida columnifera is native to Texas and is a beloved wildflower in the state. Its striking appearance and ability to thrive in various growing conditions make it a great choice for gardeners looking to add a touch of Texas beauty to their gardens.
Frequently Asked Questions
Is Ratibida columnifera edible?
Ratibida columnifera is not commonly cultivated for its edible properties, some parts of the plant are edible.
Is Ratibida columnifera an invasive species of plant?
Ratibida columnifera is a native species of plant to North America, and it is not considered an invasive species in its native range.