Oenothera speciosa, also known as Buttercups, Pink Evening Primrose, Showy Evening Primrose, Mexican Evening Primrose, and Pink Ladies, is a wildflower native to parts of the United States. This member of the Onagraceae family is found in Alabama, Arkansas, Arizona, California, and other states including Connecticut, Florida, Georgia, Iowa, Illinois, and Indiana. Oenothera grows in a variety of habitats, and its striking pink flowers make it an eye-catching addition to any landscape.
These wildflowers are easy to grow and maintain. Oenothera speciosa is a hardy drought-resistant plant that can form large colonies. They do best when planted in well-drained soil with plenty of sunlight making it a great choice to cover a good amount of space in the sunny areas of your yard. Oenothera prefers dry conditions, so regular watering is not necessary. Showy Evening Primrose is a good nectar source and seeds attract birds. To ensure blooming, plant these pretty primroses in spring or early summer and they will reward you with their delicate blossoms throughout the warm months.
In This Article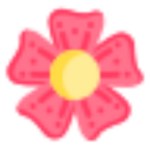 Oenothera speciosa Information
| | |
| --- | --- |
| Family | Oenothera speciosa |
| Common Names | Buttercups, Pink Evening Primrose, Showy Evening Primrose, Mexican Evening Primrose, Showy Primrose, Pink Ladies, Pink Buttercups |
| Native to USA | AL, AR, AZ, CA, CT, FL, GA, IA, IL, IN, KS, KY, LA, MO, MS, NC, NE, NM, OH, OK, PA, SC, TN, TX, UT, VA, WV |
| Size | Up to 2 feet tall |
Due to their hardiness and low maintenance requirements, Oenothera speciosa makes a great addition to any garden or outdoor space. Their bright pink color stands out among other plants and can provide a vibrant contrast to many types of foliage. This gorgeous flower has bright yellow or orange petals that can reach up to 2 inches across with a center filled with golden stamens. The leaves are long and narrow while the stems are usually one foot tall or less. It blooms from May through August in most areas where it's found making it an excellent addition to any garden! Its preference for sandy soils makes it easy to care for but you'll want to be careful not to overwater this plant because too much moisture can cause root rot.
The Oenothera speciosa is a great choice if you're looking for a hardy perennial that will last year after year without requiring much maintenance at all. With its wide variety of common names and easy care requirements, you'll be sure to find that perfect spot to plant this eye-catching beauty.
Frequently Asked Questions
Is Oenothera speciosa edible?
No, Oenothera speciosa is not edible.
Is Oenothera speciosa an invasive species of plant?
No, Oenothera speciosa is not considered to be an invasive species of plant.