Mikania scandens, commonly known as Climbing Hempvine or Climbing Hempweed, is a wildflower species native to the United States. It is found in Alabama, Arkansas, Connecticut, DC, Delaware, Florida Georgia, and many other states throughout the US. Mikania scandens can also be located in Ontario Canada where it has been introduced.
The plant itself grows up to 10 feet tall with thin stems and oval-shaped leaves that are approximately 1 inch long. The flowers bloom between July and October in clusters of white or yellow blooms which attract pollinators like bees and butterflies. Its nature and hardiness of the robust climbing vine spread quickly using its tendrils for support on trees or fences making it an attractive garden landscape choice.
In This Article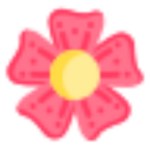 Mikania scandens Information
| | |
| --- | --- |
| Family | Asteraceae |
| Common Names | Climbing Hempvine, Climbing Hempweed |
| Native to USA | AL, AR, CT, DC, DE, FL, GA, IL, IN, KY, LA, MA, MD, ME, MI, MO, MS, NC, NH, NJ, NY, OH, OK, PA, RI, SC TN, TX, VA  |
| Introduced to Canada | ON |
| Size | Up to 10 feet tall |
Mikania scandens has several uses including medicinal properties such as treating inflammation and skin irritation due to its anti-inflammatory compounds. Additionally, the plant makes excellent groundcover when planted along a fence line or trellis providing privacy from neighbors while creating a beautiful setting for outdoor activities like barbecues or gatherings with friends and family.
Overall Mikania scandens serves as an excellent addition to any garden space – bringing vibrant colors and attracting beneficial wildlife while offering multiple practical uses.
Frequently Asked Questions
Is Mikania scandens edible?
No, Mikania scandens is not edible.
Is Mikania scandens an invasive species of plant?
Mikania scandens is not considered to be an invasive species of plant, however, it has been known to spread quickly in certain areas.