Mecardonia procumbens, commonly known as Baby Jump-up, is a wildflower native to the United States. It belongs to the Scrophulariaceae family and can be found in Alabama, Arizona, Florida, Louisiana, New Mexico, Texas as well as Puerto Rico and Virgin Islands. While it prefers dry sandy soils Mecardonia procumbens can thrive in almost any type of soil condition including clay or gravel soils. Its drought tolerance makes it an excellent choice for rock gardens or xeriscaping projects where water conservation is desired. It also has attractive foliage which adds texture and color to your garden all year long.
The blooms of Mecardonia procumbens are a bright and cheerful yellow-orange color. The five petals of the flower form a star shape at the top of an upright stalk that grows to between six and twelve inches in height. The flowers bloom in late spring through summer and can be found clinging to gardens walls or rock crevices.
In This Article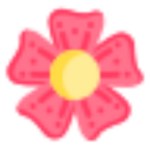 Mecardonia procumbens Information
| | |
| --- | --- |
| Family | Scrophulariaceae |
| Common Names | Baby Jump-up |
| Native to USA | AL, AZ, FL, LA, NM, TX, + PR, VI |
| Size | 4 inches tall |
This small annual herb grows up to 4 inches tall with bright yellow flowers that bloom from late spring into summer. The leaves are tiny and lanceolate-shaped with entire margins. For gardeners in the hottest regions of its native range, Mecardonia procumbens can form a low-growing ground cover to provide shade and moisture retention for other more sensitive plants. In addition, it is a great nectar source for butterflies and hummingbirds!
All in all, Mecardonia procumbens is an easy-to-grow wildflower that will add a cheerful splash of color to any garden.
Frequently Asked Questions
Is Mecardonia procumbens edible?
No, Mecardonia procumbens is not an edible wildflower.
Is Mecardonia procumbens an invasive species of plant?
No, Mecardonia procumbens is not an invasive species of plant.