Lonicera japonica, also known as Japanese Honeysuckle, is a species of flowering plant that belongs to the Caprifoliaceae family. It is native to Japan and China, but has been introduced to many states in the USA, as well as Ontario in Canada.
This evergreen vine grows rapidly and can reach up to 15 feet tall with its twining stems. Its leaves are oval-shaped and have an alternate arrangement on the stem. The flowers are fragrant and vary in color from white to yellow or pinkish-red depending on the variety. This plant produces small berries which ripen during autumn months into a black color when ripe.
Japanese honeysuckle provides food for various birds such as thrushes or waxwings through their fruits while its sweet scent attracts insects like bees and butterflies for pollination purposes. In addition, it acts both as ground cover preventing soil erosion, or can be used for ornamental purposes due to its attractive foliage and flower display throughout the year. Its hardiness and vigor make it a very popular species for landscaping projects in many climates.
In This Article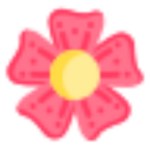 Lonicera japonica Information
| | |
| --- | --- |
| Family | Caprifoliaceae |
| Common Names | Japanese Honeysuckle |
| Introduced to USA | AL, AR, AZ, CA, CT, DC, DE, FL, GA, HI, IL, IN, KS, KY, LA, MA, MD, ME, MI MO, MS, NC, NE, NH, NJ, NM, NV, NY, OH, OK, PA, RI, SC, TN, TX, UT, VA, WI, WV + PR |
| Introduced to Canada | ON |
| Size | 30 feet or more |
It is important to note that although Japanese honeysuckle can play a role in garden settings, without proper management it may spread out of control invading natural habitats and competing with native plants for resources. Therefore, when planting this species it is important to consider its potential to become invasive and take proper precautions.
Overall, Japanese honeysuckle is a beautiful species that can make for a pleasant addition to any garden setting with the correct management. It offers both sweet-scented flowers throughout the year as well as food sources for many animals. It can be an excellent choice for those who want to enjoy the beauty and charm of nature in their backyard.
Frequently Asked Questions
Is Lonicera japonica edible?
No, Lonicera japonica is not edible for humans and should not be consumed. Although the flowers may smell sweet and look inviting, they contain toxins and can cause adverse effects, including digestive issues and skin irritation.
Is Lonicera japonica an invasive species of plant?
Yes, Lonicera japonica is an invasive species of plant.